Thank you very much for this!
There's a ton of useful links for a newbie like me.
Cheers!
Dear all, I've added a very cool puzzle I designed for the MyMiniFactory challenge. Easy print for your SnapMaker without support or any raft settings.
@doug Can you please helping me out ?
I'm trying the cnc router now for the first time, but I definitely don't know where to start !
So many questions, which like ;
I can't find my assets folder in F360 to add the snapmaker file, although I've watched different yt movies, it looks like this free student version isn't able to change my settings ?

I can't unfold the file I got from the snapmaker documents folder, ?! Why isn't it in a zip instead of this rare .tar.gz file ? How does this work.

Is there another way to start with F360, without updating the software with snapmaker settings ? A similar system setting that wwould work ?

So, I've an image, how do I get it ready for cnc milling? Which kind of CNC milling do I have to choose? Am I able to change the scale of the image, like I can using the laser engraving software/section ?!
@Rainie I think the CNC module is by far the hardest part of the Snapmaker to understand, I hope truly you, Snapmaker in General, make it more easy for absolute beginners to start with cnc milling, because I red the installation wizzard a couple of times, watched video's and still don't know what to do… it is demotivating to get this thing (and myself

) to work.
Please give more attention to this module, as far as I've seen im images and video's, it's a realy cool thing to master. But this far, that module is staying there and waiting "So, now what?"


Hi @Meike
Alas I have not used my CNC and as such a beginner try Leonardo Deng

I believe his user-id is @Leonardo
Have fun… I will be calling on you for CNC advice
Doug
We've released a new tutorial video for the laser engraving/cutting feature on the Snapmaker Original. The new video showcases how to navigate the user-friendly Snapmaker Luban and set up the machine for laser engraving/cutting. It also provides useful tips and tricks for new users!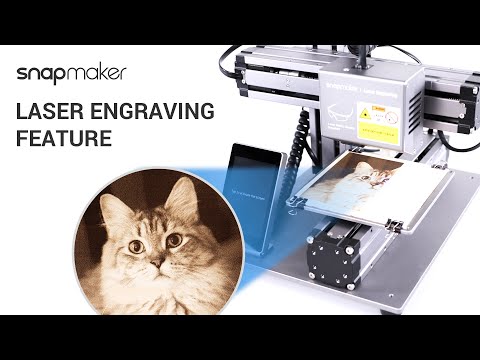 It's cool project, am waiting for my SM2 to begin ideas to reality.
@Tone, thankyou for doing this for the community - there is lots of stuff to learn and look at.
thankyou
Just realised that nobody can actually see the source for my suggested reformatting

I had a go at reformatting the wiki, I copied the original into a spreadsheet, attempted to move stuff around so it was in a consistent location, then added standard layout and cleaned up some of the links.
@Tone if you're agreeable - as the original author, and because I don't know if there's a revision history of the wiki, would you like me to copy/paste my post into the main body of your post, replacing its content?
Update: A few of us have been playing with this layout – this is still a work in progress.
There is a revision history. It's right at the top right of the original post, It's currently at 100 with a little pencil and paper icon. After clicking on it you can scroll thru the various versions with controls at the bottom. (Unless that's only available to me as the original author. ) But I do think it was clickable before I logged in.
Excellent job. Well done.
John Fiott
Thanks for making this list. As a new user and a first time owner, I am sure that this will be a great resource!
I appreciate the How To but it doesn't seem to match what I have with the A350. My calibration card does not have a black dot on either side. Also, it's unclear how to adjust settings while laser is running when using the flash drive. I have been unable to connect to my SM via wifi so I'm sorta left with the flash drive and manual mode.
if there are any new HOW TO's on this I would sure like to see it.
thanks